Participation in Art Collaboration Kyoto 2023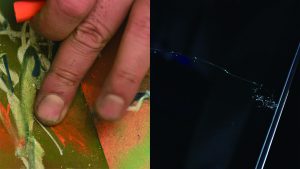 MtK Contemporary Art is pleased to announce the participation in Art Collaboration Kyoto 2023 Special Program.
For this upcoming edition, the latest works of Takehito Koganezawa and Yuichiro Tamura will be exhibited at the booth.
With "accidents" and "physicality", Takehito Koganezawa attempts to create new rules and trespass them at the same time,
while Yuichiro Tamura displays the quirky connections between found objects and our surroundings shaping our daily lives.
Please take this opportunity to see the works by two.
「Art Collaboration Kyoto」
Dates|
2023.10.28-10.30
Opening Hours|
10.28-29 12:00-19:00
10.30 12:00-17:00
Venue|
Kyoto International Conference Center
https://www.icckyoto.or.jp/
Website|
https://a-c-k.jp/