鬼頭健吾 Kengo KITO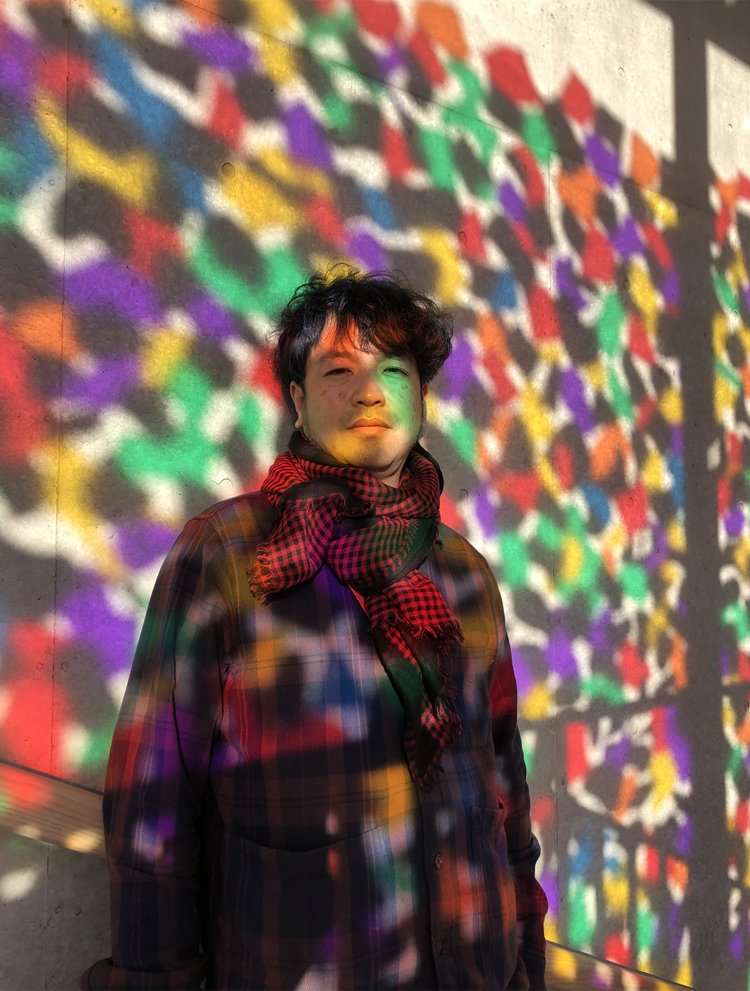 Contemporary Artist / Director of MtK Contemporary Art
Using hula-hoops, parasols and other industrial products to fill up vast spaces,in recent years working with fabrics and mirrors, KITO creates works that interfere with both natural and artificial environments such as light and surrounding architectures. His works as an artist have been recognized globally as works that takes a lighthearted yet critical standpoint of today's society using common everyday objects.
In March of 2021, he has founded MtK Contemporary Art, a commercial gallery, where he is also the director.
1977- Born in Aichi, Japan
2001- BFA in painting at Nagoya University of the Arts
2003- MFA in painting at Kyoto City University of the Arts
Recent Solo Exhibitions
2021 big rip, rin art association, Gunma, Japan
RECONNECTING, Japan House, Los Angeles, CA, U.S.
Space Out, KENJI TAKI GALLERY, Tokyo, Japan
Untitled (hula-hoop), The Ueno Royal Museum, Tokyo, Japan
2020
Full Lightness, Kyoto City KYOCERA Museum of Art, Kyoto, Japan
eraser cave, rin art association, Gunma, Japan
2019
Light in Emptiness, rin art association, Gunma, Japan
Rolling Branches, KENJI TAKI GALLERY, Aichi, Japan
2018
color color color color color color, GATEAU FESTA HARADA GALLERY, Gunma, Japan
2017
MULTIPLE STAR I-III, Hara Museum ARC Gallery A, Gunma, Japan
cartwheel galaxy, rin art association, Gunma, Japan
YCC Temporary KENGO KITO, Yokohama Creativecity Center, Kanagawa, Japan

Recent Group Exhibitions
2022
N/World, MtK Contemporary Art, Kyoto, Japan
Study: Osaka Kansai International Art Festival 2022, Grand Front Osaka, Osaka, Japan
2021
Kyoto Perspective, ANB Tokyo, Tokyo, Japan
DOMANI: The Art of Tomorrow Exhibition 2021,The National Art Center, Tokyo, Japan
2020
Looking at Pictures: 5 Artists and the Collection of the Museum of Modern Art, Gunma, The Museum of Modern Art, Gunma, Japan
constellation #01, rin art association, Gunma, Japan
2019
The Secrets of Techniques: With O JUN, Kengo Kito, & Taro Tabuchi, Takamatsu Art Museum, Kagawa, Japan
Aichi Art Chronicle 1919-2019, Aichi Arts Center, Aichi, Japan
2018 1.2.3.4.5, rin art association, Gunma, Japan
ROPPONGI ART NIGHT 2018, The National Art Center, Tokyo, Japan
Artists Fair Kyoto 2018, The Museum of Kyoto Annex, Kyoto, Japan 2017 Art is Science, Karuizawa New Art Museum, Nagano, Japan